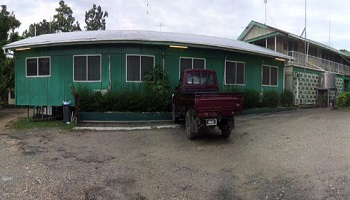 Ministry of Forestry & Research

Become a ministry of its own
Mnistry of Forest, Environment & Conservation
Ministry of Natural Resources
The roles and functions of the current Ministry is under the Forestry Division.
Department of Agriculture & Forestry
Mr. K.W Trenaman was fully in charge of Forestry department as chief Forester.
1958
Interest shown by timber companies to operate in SI but knowledge on timber resources was still limited.
1956
The Forest department was administered on a care and maintenance basis by the department of Agriculture.
1952
Mr. J.W.P Logie was engaged as chief Forestry officer.
1951
Formation of the Tenaru milling company.
1949 - 1950
Early establishment of the Forestry Department in the protectorate and the appointment of a Forester.
1944 - 1948
Mr .F .S Walker of the Malayan Forest Service was appointed to survey the timber resources of SI to justify establishment of the Forestry Department.