PRESS RELEASE
Stakeholders applauded on continuous collaboration
The Forest Sector- Technical Working Group (FS-TWG) comprising of non-government organisations and agencies, donors and partner organisations such as Japan International Cooperation Agency, UNDP, GIZ SPC, Korean International Cooperation Agency, Integrated Forest Management Project, UNDP Small GrantProgramme, ACIAR, Education Institutions like SINU, PHAMA Plus including otherline government ministries representatives have been applauded for their continuous working together under the FS-TWG.
Ministry of Forestry and Research (MoFR) Permanent Secretary, Dr Vaeno Vigulu uttered in his opening remarks at the fourth session of the FS-TWG yesterday in Honiara. "I would like to take this opportunity, on behalf of the outgoing government, the SIDCCG, to thank all the donor partners and collaborators especially JICA, ACIAR, PHAMA+, Taiwan Botanical Garden, GIZ/SPC and the Pacific Community and UNDP/FAO.

The Japanese International Cooperation Agency's (JICA) newly partnered project with the Ministry of Forest and Research, which is known as "The Project on Capacity Development for Sustainable Forest Resource Management (JICA-MOFR Forestry Project)" is a new elevation to many known collaboration programs.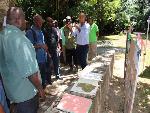 A new online database for local flora or plant species in the country is now made available through the National Herbarium and Botanical Garden. Known as the 'Plant Information System' it keeps detail records and information of plants, including types, scientific names, location of origin and location or where to find in the country.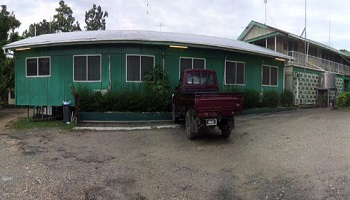 Sustainable Forest Resource Management (SFRM) is the way forward to making avail alternatives to sustainably utilize the current available forest resources of the country. It only needs better development and management options through capacity building which should control the future utilization of the forest resources, said the Ministry of Forestry and Research Permanent Secretary, Vaeno Vigulu.