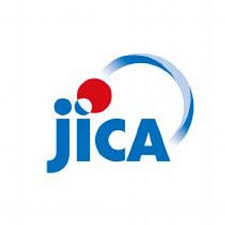 JICA's helping hands to Solomon Islands Forest Sector
The Japanese International Cooperation Agency's (JICA) newly partnered project with the Ministry of Forest and Research, which is known as "The Project on Capacity Development for Sustainable Forest Resource Management (JICA-MOFR Forestry Project)" is a new elevation to many known collaboration programs.
Given birth to on March 2017 after initial thorough discussions between Ministry of Forest and Research and JICA, the agreement signing was dubbed historical for being the first-time that the Ministry of Forest and Research will be benefiting directly from Japanese bilateral cooperation. This could be symbolically defined as the result of long cordial relationship developed and shared between the two countries – Solomon Islands and Japan. Whilst there are many collaborations that has been brought on to other areas of focus, this partnership with the Ministry of Forest and Research is different, specifically on technical grounds. The Project aims to enhance ministry's capacities for developing the methodologies to sustainably utilize the current available forest resources of Solomon Islands and also endeavours to avail the potentials of community own forest resources as the alternatives, in order to reduce the dependency on the logging at community level. Formulation of the Forest Technical Working Group (FTWG), comprising of key stakeholders that are willing to share information and advices and lend a hand to people in Solomon Islands is another testimony to the project's commencement. The Project with the Ministry will endeavour with all possible options to achieve the goal through intensive continuous discussions with all the stakeholders, including ministry's officials. To date, the strong tie shared in-between now prepares us to tackle the expected and unexpected challenges emerging during the course of the project implementation, but there is believe and strong determination not to stop the activities until the goal is achieved. Acknowledging the collaborative partnership with the generous assistance, Permanent Secretary, Dr. Vaeno Vigulu, highly commended JICA with its in-depth support under the JICA-MOFR Forestry Project as timely. Sustainable Forest Resource Management in the context of timber industry is harvesting timber at a rate that will enable the forest to recover and supply wood in perpetuity. No reminding that logging activities are carried out in customary land, and because of this, people must be supported in terms of advice and technical know-how to reforest logged out areas and the wise use of their remaining resources for its sustainability. All these are sufficient evidence to our yearning and hence, that strive to improve working environment, resources and standards comes to still. But, today we are grateful to JICA who made part of that great effort realised with its timely partnership, to at least start somewhere.
---