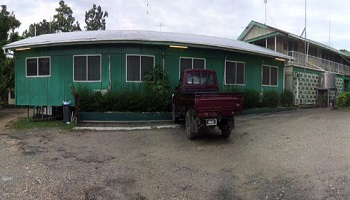 The Ministry of Forestry and Research under Government policy directives and strategy having high consideration and concern of the rapid exploitation of the timber extraction, redirects focus and priority into development programs enhancing sustainability. Though progress and pace on the ground seems slow moving, huge potential areas have been identified and incorporated into the corporate plan and development plans to fully addressed and implemented. These development programs and strategies aims to sustain the beneficial aspect of the forest to the economy, environment and the livelihood of many Solomon Islanders and resource owners and custodian of the forest. This can be fully achieve and accomplish through the process of stakeholder engagement and forest integration management approach.
The Ministry of Forestry and Research identified and undertake the four main development areas;
Sustainable plantation development strategy
Sustainable forest utilization and downstream processing strategy
Forest conservation integration management strategy
Institutional strengthening and capacity building strategy
To facilitate and promote the better management of forest resources and their utilization for sustainable benefit to the resource owners, stakeholders and the Solomon Islands Government.